Description
Lift Chair Rental
Recliner Lift Chair Rentals are a great way to assist in helping someone get out of a recliner.   Whether you have a guest that is visiting in need of a lift chair or you are recovering from surgery, Lift Chair Rentals make it easier and more comfortable to get up from and into a lift chair. Lift Chair Rentals are available in 3 Position Only. Lift Chair options depend on availability by location.
We do not rent Lift Chairs in the states of Pennsylvania, Delaware & New Hampshire due to state laws.  Please contact customer service with any questions at 855-412-6600.
Please click below to see the tutorial or video of a Lift Chair / Seat Lift Recliner by GoSouthernMD.com: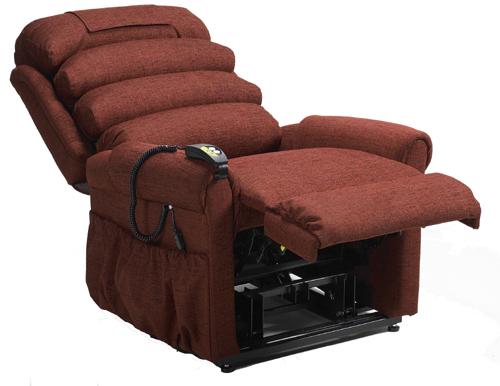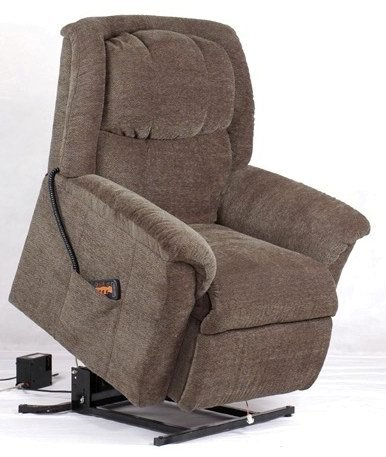 Please click here for more information on typical specifications of this rental and purchase price.
Due to product related hygiene concerns, there may be an up charge depending on patient conditions as well as sanitizing costs upon return. Please contact us for specific details.
Please ask about our rent to own program.  Please see our frequently asked questions below:
---
Q: Can I come pick the product up?
A: No, we have over 200 service centers and our service is all inclusive. It includes everything.
---
Q: What does the price include?
A: Price at checkout includes delivery, rental, set-up, warranty, sales tax, pick-up, sanitizing unit, etc. Please note that sales tax amount will not display or maybe included in total but you will not see this until you reach the order confirmation page during the checkout process.
---
Q: Why 2 week minimum?
A: We have spent 5 years working on perfecting this program so it is a win-win for all parties. We feel that this price is the best nationwide for the service we provide and it does not make sense for anyone to do it at less than a 2 week rate. This is because we do it all and it is very expensive to bring it to you, set it up, etc. This is why it must be done this way since daily rates can be very expensive to do. Just sanitizing the unit via FDA requirement takes sometimes an hour. This is why it is important to have a minimum time and have an all inclusive rate.
---
Q: Where are you located?
A: We are right in your hometown or pretty darn close. We have over 200 service centers nationwide and all you need is one number to call to handle all your rental needs. We are the only company nationally that does this and we make it very simple.
---
Q: Can we have the contact number to the service center?
A: No. We handle all the calls from our 800 number and this is what keeps our rental costs low. It would be very costly to have a call center at over 200 locations. Our price would go way up to you.
---
Q: How does the rental program work?
A: We have over 200 service centers that will bring your rental right to you and pick it up and we have been doing this nationally for 7 years. You can do all of your ordering On-line and we will take it from there. We are your one stop shopping for all your rental needs nationwide.
---
Q: How long does it take?
A: We ask for at least 48 hour advance on the order. This is standard costs but if you need it less than 24 hours, we need an extra delivery fee since we have to run a "hotshot" to you. This requires pulling one of our drivers or a few off a route and bringing it to you without any planning. This is expensive. Please click on our policies of rentals for more details.
---
Q: Do we take insurance?
A: No. Our prices are for private pay or cash. Since our rental costs are below the allowable for these items via insurance then we would have to charge a more expensive rate if we did take insurance.
---
Q: How does our rent to own work?
A: When you rent an item from us then you will be getting equipment that is slightly used. You can try it out and then if you wish to consider the rent to own then you can buy a new one off of our site at a 15% discount. This means that you use your rental money and apply it towards a new one that you own. We arrange it for when the new unit arrives, we pick up the rental at the same time. Our $50 fee will be the storage fee for your new unit that will be held at our warehouse and not be applied to the order.
Please click here for our frequently asked rental questions.
For more information about our rental program, and prior to checkout, please click here for our rental terms and conditions.
Mfg. Item #: LCHR
SMD Item #: REN-LCHR_EA